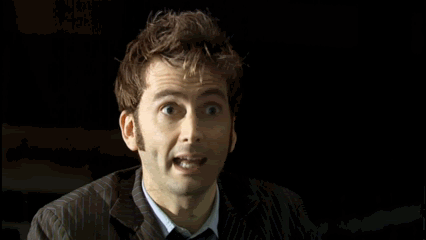 As a writer/blogger/journalist/updater/whatever, I feel like I should challenge everyone who reads this blog or happens to stumble upon it.
So what possible challenge could I come up with that hasn't been done before? Well, I can gurantee you, I will not disappoint.
Inspired by MTV's "The Buried Life", I have started to come up with "Things to Do Before I Die"/"Bucket List". Yes, I have gone against what I believed somewhat pointless - lists. I'm still not a fan of them, but sometimes if you get enough random, fun, incredibly enlightening, and fulfilling tasks, it's not so much of a list, but more like stumblings.
This challenge will be over the span of the 2010 Winter Olympics (another will be made for the paralympics). I will be beside you as you try to complete them, because who am I to say and not do?
Time span: 00:00 12 February 2010 - 00:00 01 March 2010
Time now: 00:08 20 January 2010 (23 days before the Olympics)
1. Remember where I am everytime Canada wins gold for the very first time on home ice
2. Run around town with the Canadian flag on my back after we win the gold
3. Not take private transportation anywhere in the Lower Mainland (feet don't count)
4. Speak Russian to a Russian Olympian
5. Go to a game of a team that isn't at the Olympics (Yes, that means University, Junior, or other sports teams)
6. Have a small chit-chat with a German Olympian
7. Don't try to harm a Zebra (referee) after a hockey game - even if they made bad calls (or non calls)
8. (If you're in school still) Not to skip all 2 weeks of school and fall behind
9. Sing a song in the middle of the streets and get everyone from EVERYwhere to sing along
10. Dance in the streets with someone from every country (to my long-time friends: I don't count.)


11. Get a langauge lesson on Swedish from Peter Forsberg
12. Talk to Mattias Ohlund about his return to Vancouver
13. Meet James Cybulski (if he isn't there, this task will be chattered)
14. Make a donation every day of the Olympics (even if it's just a loonie) (don't be cheap!)
15. Find someone who can name an Olympian from: Belarus, China, and Italy
16. Sing the national anthem louder than the person next to you (left and right)
17. Ring that cowbell louder than you sing 'O Canada'
18. Get from West Downtown to Burnaby in under an hour via public transport aka. TransLink
19. Start a (red) wave at an event
20. Be kind, live up to the Canadian stereotype
21. Don't just ignore the protesters
22. Hug a total stranger
23. Speak French with Marc-Andre Fleury/Roberto Luongo/Martin Brodeur
(now that I've just written that, if Quebec ever became an independant country, we wouldn't have brilliant goaltenders, eh?)
24. Get lost, find a person you're attracted to, and get lost together. (Yes! I went to the cheese wheel! Blame Babybel!)
25. Be able to say, "I was at the Olympics"